Sober Non-Alcoholic Gin: Pink Edition & Rum Combo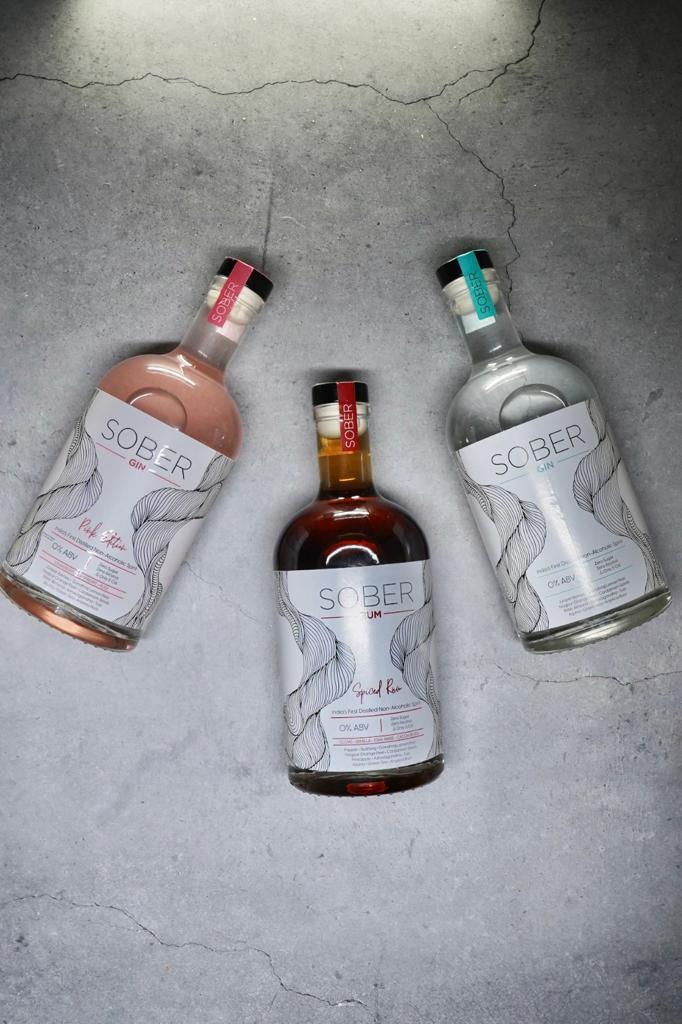 Sober Non-Alcoholic Gin: Pink Edition & Rum Combo
Regular price
₹3,498
₹3,498
Sale price
₹3,298
₹3,298
Save ₹200
Free shipping across India
In stock, ready to ship

Inventory on the way
Includes 1 Sober Gin: Pink Edition & 1 Sober Rum
FREE OF ALCOHOL, FULL OF SPIRIT
Sober is a distilled non-alcoholic beverage for adults. It contains no sugar and only 5 calories and is free from gluten with zero carbs. It tastes and smells and burns like a traditional spirit but the source of those effects is all-natural and organic.
By incorporating Indian botanicals such as Himalayan Juniper, Ashwagandha, Tulsi, and other therapeutic herbs and blends in our recipes, we aim to provide the ultimate alternative in adult beverages while paying particular attention to your health and wellbeing.

BUILT ON TRADITION
Sober substitutes 1:1 in place of your favorite Spirit, capturing the taste, aroma, and sensation of a traditional spirit – without the alcohol or calories.

Pour it like your traditional spirit in your favorite recipes, or mix it with tonic water, cola, soda, or juice. You can even have it straight on the rocks, we're not judging.

MAGICAL EFFECTS
Uplifts mood, boosts immunity and relieves stress and anxiety.